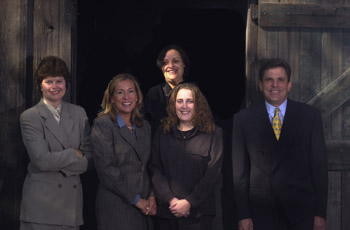 MC2 is a premier Management

Consultation and Executive Search firm serving select clients in the Healthcare and Life Sciences, including biopharmaceutical, biotech, client services, consumer, device, diagnostic, distribution, imaging, medical equipment, pharmaceutical, biotech and biopharmaceutical segments. MC2 provides our clients with a team of consultants having both extensive industry and consultative search experience. This unique blend represents an average of 20 years of exceptional experience per consultant and serves as the foundation for extending our approach far beyond the traditional boundaries of recruitment. MC2's platform focuses our efforts to meet the leadership challenges facing our clients in a highly competitive market.

Our approach to search is one of a true partnership. In contrast to other firms, our efforts are directed toward execution for a select client base. This allows for an almost unlimited field of companies from which to identify and recruit the best available talent. We take search quality to the next level with a sophisticated process that delivers top talent. Our innovative and creative process has been developed in order to better utilize every resource tool available today for rapid qualified candidate identification and unparalleled recruitment success. Our process results in reduced time spent and excellent candidate fit both in competencies and cultural match. Our mission is to add significant value to our clients by ensuring their success in winning the war for talent.

MC2 is uniquely positioned to partner with our clients to build a superior infrastructure from the ground up. In working with a limited clientele our goal is to provide assistance in staffing multiple functions at a variety of levels. Our fees are flexible to meet those requirements.

With a creative and innovative approach to executive search and a focus on quality results and speed to placement, execution equals (E=) MC2.